---
TExcellentImagePrinterVersion 0A.3.1
For Borland Delphi and C++Builder
---
TryIt!
BuyIt!
Give me the docs!
---

What do your customers have to say about TExcellentImagePrinter?

We have a long list of satisfied customers! One of my favorite letters comes from John Clark, who liked the product so much, he developed a nifty utility called "Big Print". John sent some great photos (one is posted below) and goes on to say:


I do a lot of development where I need the ability to print out forms and images. This had always been a problem area for me until I purchased TExcellentImagePrinter. In fact, the code worked so well that when my 10 year old daughter wanted a nature poster for her wall, I used your code to write a utility to print a 12 page wide by 12 page high mural for my daughter from a scanned picture. It came out fantastic! Your product is great! Thanks! - John Clark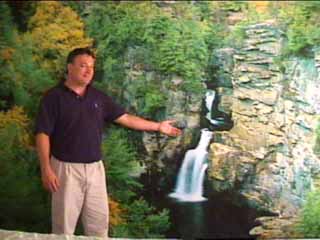 ---

Hey Bob! I am getting a blank sheet when I try to print an image!

- We had better get this fixed today or we will all be looking for another job!-

Sound familiar? If it doesn't, then you probably have not yet deployed your application out into the real world!


---

It is not a print driver problem!

You may have heard experts claim "It's a print driver problem". We have found that almost 99 precent of the time, it is not a print driver problem!

After all, you can probably print from other applications! Right???


---

Sure! You can try...

You can try using StretchDraw, StretchDIBits, or a half dozen other functions, however, as you have probably already found out, these functions will often produce blank printouts on many printers! Why? These functions are usually abused! Simply put, it can require a couple of thousand lines of low level graphics code to get bitmaps to print well under Windows. It's your choice! Unhappy customers and product returns due to printing issues can be very costly! Why spend months of time and thousands of dollars hiring a print driver expert to develop a commercial grade print engine when the solution is available right here!


---

So what's so special about TExcellentImagePrinter?

TExcellentImagePrinter was originally written by a former senior engineer at Borland International's developer support group, and you can believe that he knew the ins and outs of the VCL's printing problems! The author has also written many Windows print drivers and graphics engines, and knows all about the low level calls of the Windows printing system, so he can deliver a reliable printing solution for all your image printing needs!


---
What does TExcellentImagePrinter do?
Prints bitmaps reliably!
Plus:
Has a very small memory footprint!
Compiles under all 32 and 64 bit verisons of Delphi and C++Builder for Windows!
Produces output that meets or exceeds the quality of most all professional publishing programs!
Allows you to print your image to any size, even enlarged to stretch across multiple pages (up to 2 billion pixels high and wide). The multi page capability is excellent for creating presentations, engineering drawings, and even billboards!
Has an optional AbortDialog that shows status updates and allows the user to cancel the print job!
Handles the equalization of print margins, so your printouts look professionally centered every time!
Registered version provides one year of free updates and technical support!
---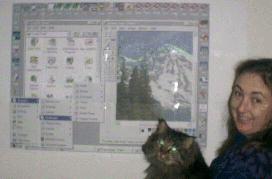 ---
Back to CODE4SALE, LLC - TExcellent homepage
Copyright © 2018 by CODE4SALE, LLC - All rights reserved.
Product names, trademarks, and servicemarks mentioned are owned by their respective owners.
Webmaster:
Contact Our Webmaster